Airplane Intel Podcast Show Notes
Episode 60 Show Notes
This week, thanks to several listener requests, we find out how to start and manage a flying club during an exclusive interview with the owner and manager of the Orlando Aviators Flying Club. We discuss it all – from start up, growth, day-to-day operations, aircraft maintenance, and how to use technology to streamline operations. Plus, the pros and cons of leasing your airplane to a flying club.
Be sure to scroll down for show note links and videos :)
listen to episode 60 now - hit the play button!
Matt Smith is a 53-year old professional pilot living near Sanford, FL with his wife and two kids. Originally from Ohio, Matt graduated from Miami University and began flying in 1988. He's held a number of positions as an aviator including flight instructor, freight pilot, corporate pilot, and airline pilot. After retiring from American Airlines as a Captain, Matt began flying a Challenger 300 corporate jet. In 2008, he purchased the Orlando Aviation Flying Club in Orlando, Florida. To date, the club has over 130 members and five aircraft.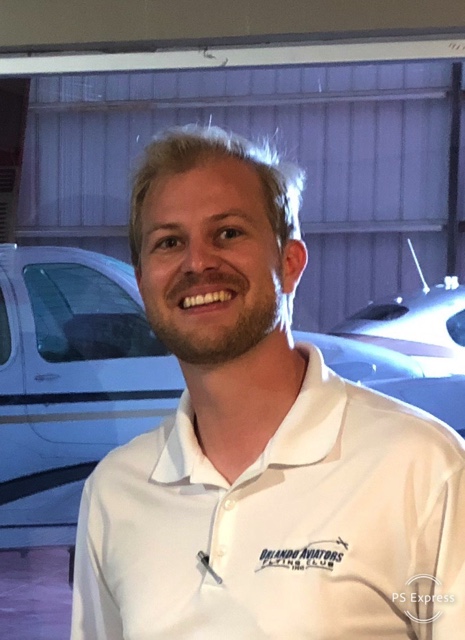 Carson is the owner of Turbine Aircraft Logistics, an aircraft management company specializing in the Daher TBM line of turboprop aircraft. Carson also acts as the operations manager for the Orlando Aviators Flying Club, an Orlando Executive Airport based flying club with 130 members, and serves as the chairman of the board of advisors for the Orlando Executive Airport. Carson has been flying for over 16 years with 7500 hours of logged flight time, holds a degree in professional aeronautics from Embry-Riddle Aeronautical University, holds an airline transport pilot certificate, is a flight instructor, and also an airframe and powerplant mechanic with inspection authorization.
Virtual Pilot Shop Powered By CRAZEDpilot
Get everything you need to be a proficient pilot, responsible aircraft owner, and happy avgeek. Upgrade your ratings, get aviation apparel, and even get aircraft parts and accessories all in one place and at the lowest prices!
Plane Partnership Program
If you're interested in becoming an aircraft owner, sharing your costs is often the most practical solution. Whether you're looking for a co-owner or lease partner, our Plane Partnership Program is for you. With a partnership, aircraft ownership becomes more accessible and more affordable than ever before. Your acquisition, maintenance, and ownership costs are literally a fraction of sole ownership, without compromising flexibility or safety. Our program works for a wide range of situations including personal, business, or corporate travel; co-ownership, cost-sharing partnerships, flight training, and leasebacks.
send us your questions & feedback!